Torque converters are key components of any vehicle. To get optimal performance from your vehicle, the torque converter must be up to date and running smoothly. With that being said, whenever a torque is not working properly, your vehicle could encounter some major issues.
If you are currently searching for "what happens when a torque converter goes bad", Roadrunner Converters is here to help!
Signs Of A Bad Torque Converter
Torque converts are situated right between your car's transmission and engine. This device is crucial since it transfers the engine's power directly to the transmission. Always be mindful of potential issues with these converters. Watch and listen for these problems.
1. Overheating
If your vehicle's temperature gauge indicates overheating by flashing a transmission control unit light on your dashboard, this is a sign of a bad or failing torque converter. Additional reasons why this signal could be triggered include a decline in fluid pressure or even a malfunctioning solenoid. Overheating is bad for your car because it can wear out internal components of the transmission. The converter will then fail to carry out its function of transferring power from engine to transmission.
2. Slipping
A torque converter may slip out of gear or experience a shift delay if its bearing is damaged. Excessive or inadequate fluid in the transmission will cause gears to perform erratically. One key sign to identify slipping is when your vehicle's loses acceleration and experiences a reduction in fuel economy.
3. Shuddering
You'll know your car is shuddering when driving along a smooth road feels like a rocky and curvy adventure. This is a clear sign that there is an issue with the lockup clutch that's located with the converter. The ineffective lockup clutch will make it difficult to drive smoothly.
4. Transmission Fluid Is Contaminated
Automatic transmission fluid fills the torque converter. However, if the fluid gets contaminated with debris or grime, it can damage the transmission. Prevent any future issues by always using the highest-quality ATF at all times.
5. Unusual Noises
A bad or ineffective converter will emit noises that will immediately alert a driver to an issue. Whenever you notice any clicking or whirring sounds, you need to take the torque converter in for a replacement.
6. Increased Stall Speed
Stall speed is the point at which the engine's RPMs are high enough for the converter to transfer power to the transmission. A seamless power transfer becomes impossible when the converter is damaged.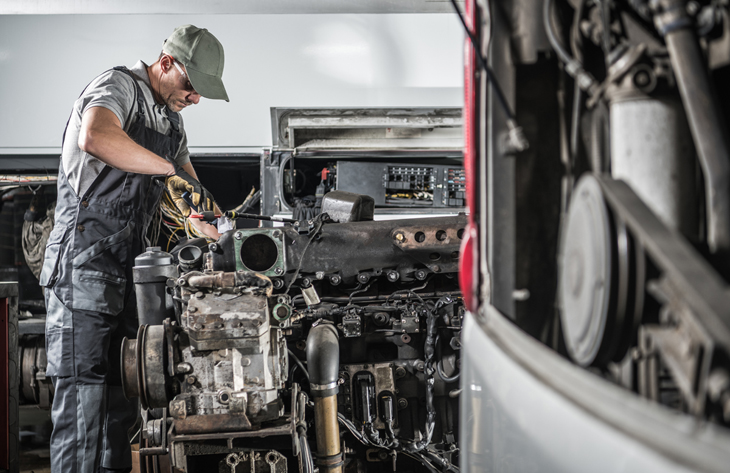 Torque Converter Goes Bad
A lot of torque converter failures can be tied to excessive friction. This will cause the torque converter's needle bearings to become damaged. Other causes that can be blamed for failures include faulty seals or clutch solenoid. Faulty seals may allow fluid to leak, which can become contaminated. Bad torque converters can lead to the following problems:
Vehicle Damage
Overheating
Transmission Fluid Degradation
Friction
Torque Converter Repair
If you suspect an issue with your torque converter after seeing or hearing anything alarming, the best advice is to have a professional mechanic inspect your transmission. In these situations, the transmission must be completely removed to check the torque converter. Any converter that is discolored should be replaced. This is caused simply by overheating. The best thing to do with a failing torque converter is to completely replace the part. Contact Roadrunner Converters for any repair/replacement needs!
Road Runner Converters Offers Many Torque Converter Replacements
Road Runner Converters offers many torque converters for sale online. We offer GM Torque Converters, Ford Torque Converters, Diesel Torque Converters, Towing Torque Converters, Street Torque Converters and more.